Do You Have Gold You Want To Sell?
For over 25 years we have been giving professional jewelry services to our clients.
If you have old gold or broken jewelry you would like to sell bring it in and get "cash for gold" or trade it in for something new.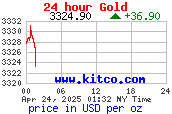 HOURS
Mon, Tue, Thur, Fri 10:00 am - 5:00 pm
Saturdays 10:00 am - 2:00 pm.
Extended hours during holiday seasons.
Please come by our store or give us a call.